Prices include VAT, room cleaning and linen-changing services. Special rates are available for longer stays – please contact us for a quote. Our staff will immediately check availability and offer you the most suitable solution for your needs.
Residence Hotel Bonomo is a brand new structure situated in a quiet location on the edge of a green area. Excellently served and connected, the area is just a short walk from the city centre. All kitchens are fully equipped with a stove, refrigerator and all the necessary utensils to ensure a most comfortable stay.
All rooms are equipped with digital LCD TV (satellite also available upon request) and free internet access; domestic animals are allowed.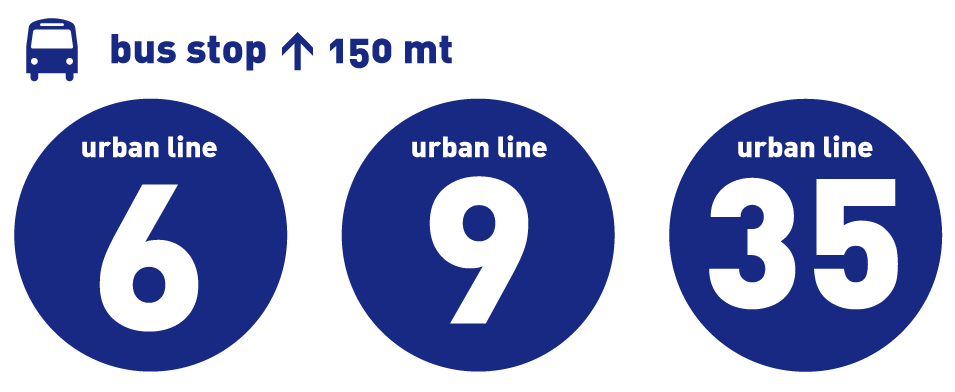 The centre can be reached in just a few minutes thanks to three local bus lines – 6, 9 and 35!
The bus stop is in via Giulia, just 150 metres from Residence Hotel Bonomo.