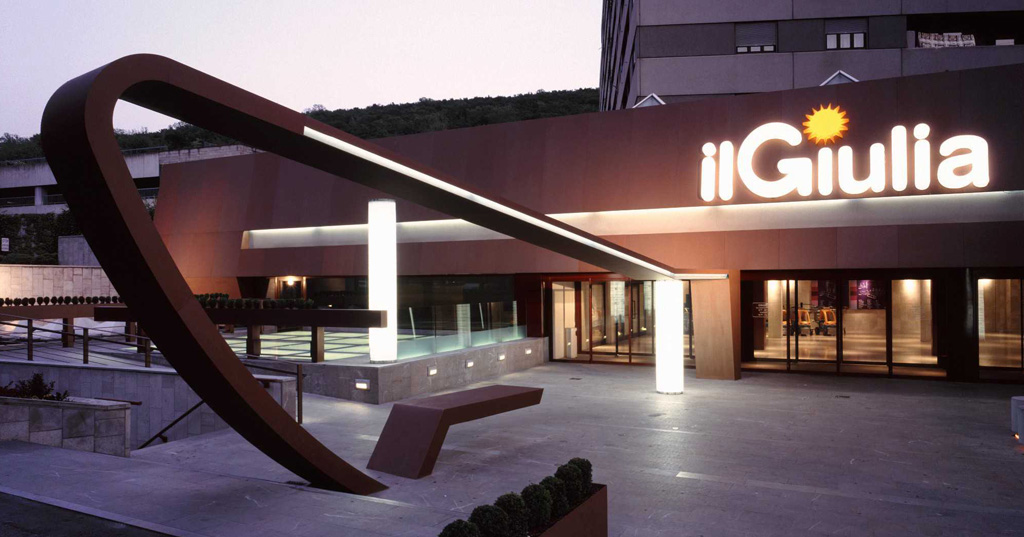 Residence Hotel Bonomo is located in one of the most convenient areas of Trieste and offers a wide range of services, including shops, food stores, pharmacies and post offices
The 'Il Giulia' Shopping Centre, located in the immediate vicinity of the residence, consists of approximately fifty shops and covers an area of roughly 10,300 square metres. A car park is also available for guests.
The residence lies just a short distance from the city centre and the University of Trieste. The centre is easily reached by the excellent public transport links (bus routes 6 and 9) or on foot while admiring the pleasant surroundings along Viale XX Settembre.
Finally, due to the proximity of Viale XX Settembre, guests of Residence Hotel Bonomo can enjoy pleasant evenings in the many restaurants that surround it, watch the latest films at the many cinemas located halfway along this same road, and attend theatrical performances of the highest quality at the Teatro Rossetti.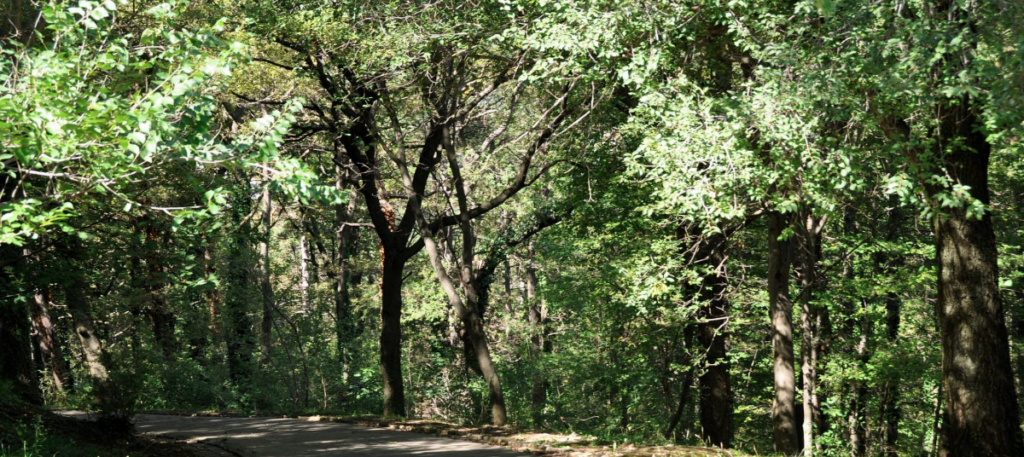 Farneto Park
The privileged position of Residence Hotel Bonomo allows guests almost instantaneous access to the park, making their visit to Trieste all the more memorable
Farneto Park (farneto derives from 'farnus', an oak tree species) is the largest park in Trieste. It stretches across several districts (San Giovanni, San Luigi and Melara), extending to the Longera Valley along the Rio Farneto stream. The park has a long and turbulent history: during the Second World War, for example, its dense vegetation was drastically reduced due to the demand for wood by the local population. Farneto Park has always been a public property. Already in the 16th Century, the Austrian rulers had launched a conservation programme to save it from devastation caused by the population's need for timber and firewood. In the mid 18th Century, Maria Theresa of Austria wanted to further safeguard this park and appointed a hunter as guardian of the so-called 'Boschetto' (grove). This name is still used today by the Triestine people when indicating the park, as also the name 'Cacciatore' (hunter) when referring to that whole area of Trieste. After the beginning of the 19th Century when the Viale XX Settembre promenade was completed, the custom of visiting Farneto Park by the inhabitants of Trieste became increasingly popular, contributing to the love that Trieste has always shown for this magnificent green area. In the late 20th Century, the park's ancient historical paths underwent major restructuring and recovery works; they are now partially paved, and visitors can take pleasant walks in the quiet of the undergrowth, healthy runs surrounded by nature, or exercise in the fitness areas positioned along the route. Children's needs have also been considered with the installation of play areas, ping-pong tables and bowling grounds. Finally, Farneto Park also allows visitors to enjoy a number of nature trails, offering a rich variety of flora, and to admire the local wildlife, including roe-deer and other small animals that have always lived in this area of Trieste.